Back to Company presentation
Back to Investor Relations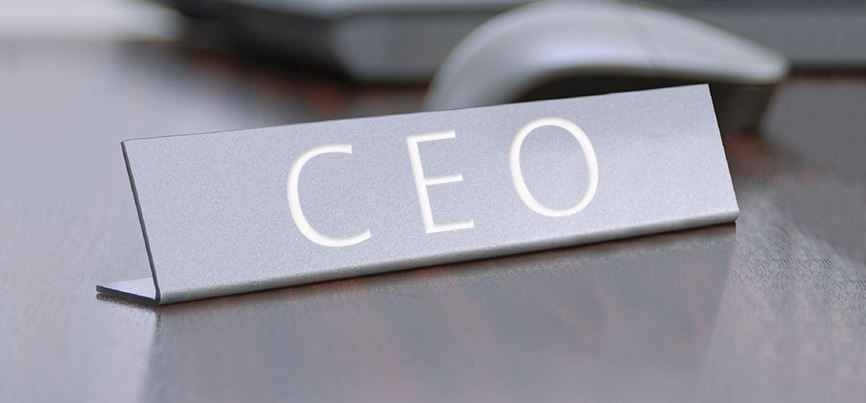 Carl Schneider was born in 1959 and has an MSc in electrical engineering from Chalmers University of Technology. He is one of the three founders of Veeking Telekom and has been at the company since it started in 1988.
Growth with increased profitability
The year 2001 was yet another successful year for Veeking Telekom. They achieved their long-term aims for growth with increased profitability despite a weakening telecommunications market. Once again they showed how swiftly we can develop a product from concept to finished article, when they  produced SMSit only nine months after its conception. They have also launched Link155, their microwave link. They received orders from the Philippines and the US, which means Veeking Telekom has taken an important step forward on markets outside Europe.
Focusing on two business areas
During the year they focused operations on their Telecom and Microwave business areas.
Telecom
In the Telecom business area they currently concentrate on two product areas:
Telecommunication products with built-in routers plus other products and systems for operators' new value-added services.
Products and systems to supply services available in mobile networks across the fixed network.
Veeking Telekom became the first company in the world to launch an SMS terminal with a complete alphanumerical keyboard for the fixed telecom network. This gives superior usability compared to the systems on most mobile telephones where one has to press a number of times per key to show the correct character. Because the product is so easy to use they believe that many new customer groups will begin using their SMS service. Most SMS messages are currently sent by people under 25.
Their aim is to be globally established with products and systems. With the launch of their SMS system they have taken a huge step towards becoming a total systems supplier. Through partnership with suppliers of complete systems they will in future be able to supply their customers with complete SMS solutions on the fixed telecom network.
"Veeking Telekom became the first company
in the world to launch an SMS terminal
with a complete alphanumerical keyboard
for the fixed telecom network. ."
They will be at the cutting edge of development of products and systems that enable services to be sent over the fixed network that are currently available only on the mobile network. Wireless Application Protocol (WAP) is a service that has not developed completely for the mobile network. However, with the launch of GPRS, WAP will gain wider use. Veeking Telekom will then of course supply WAP over the fixed telecom network. After WAP will come the further development of SMS, such as EMS and MMS, where it is possible to send images and sound messages over the 3G networks. Veeking Telekom will make sure that these services are available over the fixed telecom networks, too.
They forecast continued strong sales of their router products for 2002 mainly for cordless telephones. Deregulation of the telecoms market has continued outside Europe and they hope to be able to spread their successful router concept onto these markets.
"Thanks to flexibility and speed we'll be able to assert
ourselves well in the face of the competition."
They are convinced that fixed telephony, mainly voice telephony, will be an important service for customers in the future. Fixed connections (fiber, copper and cable TV) will dominate because of the need for bandwidth.
Veeking Telekom is well positioned to meet customers' demands for products and systems for the fixed telecoms network, and thanks to their flexibility and speed they'll be able to assert theirselves well in the face of the competition.
Microwave
Veeking Telekom launched the first high capacity link (SMT-1) at the CeBIT trade fair and they have successfully carried out the first trial installations with customers. They are proud of this high-tech project carried out by their subsidiary Viking Microwave and they now have a product that stands up to the competition on price as well as functionality.
The Microwave business area has not been responsible for any significant sales success during 2001, but they expect sales to take off during 2002. The business area doesn't only sell microwave links, but also the communication platforms developed at their Norwegian partners, Axxessit. Veeking Telekom has already started selling these in the Nordic countries.
Development work in the business area has been intensive during the year. It is important that during 2002 that they finalise developments of links to be able to supply their customers a portfolio of links, with the most common frequencies.
"To achieve continued growth we have to succeed with our new product areas inside and outside Europe."
Outlook
Veeking Telekom's long-term aim is to be globally established and be a leading supplier of access products.
The western European market will once again be the most important in 2002, but to achieve continued growth they have to succeed with their new product areas inside and outside Europe and this is something they continue to work with intensively.
Thanks to their establishing in Hong Kong they currently have considerably improved controls over production and quality. This is important for Veeking Telekom's continued success because future products will be produced in greater quantity in Asia.